I recently took time and scheduled several boudoir photography sessions. I held off on doing this for a while because I wanted to shoot something that was more tasteful than tacky. No 50 Shades stuff. Not a lot of props or lame poses. I was able to find a couple of near empty beaches, a hidden cave, and a bedroom with amazing light as context. These sessions were with women who ranged from feeling extremely comfortable in their bodies to ones being a little more reserved. These are a few images from these photo sessions done here on Kauai.
My goal is to have every woman I photograph feel comfortable, safe, and empowered during our session. I see this type of photography as a way to bring forth the true essence of every woman and show them the beauty in themselves they often do not see.  EVERY woman has it despite age or size; they just don't always believe it's there.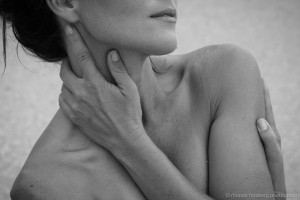 In the coming months I plan to partner with a local salon and offer sessions inclusive of full hair and make-up. I want my clients to feel as they are spending the day at the spa. Watch me on Instagram @808cameragirl or Facebook @RhondaForsbergPhotography for the details. Please feel free to call me at 808.492.2991 for more info. You can view my website at www.rhondaforsberg.com for more examples of my work.