In my photo sessions I meet couples of all ages from all cities and backgrounds.  Every couple has (and  often does) have their own story to tell.  
Some are in a new relationship. A newly married couple celebrating the beginning of their life together on their honeymoon. Other couples celebrate relationships that have stood the test of time, distance and challenge. While celebrating their accomplishments, their families, and their lives together I get the privilege to make a record of it.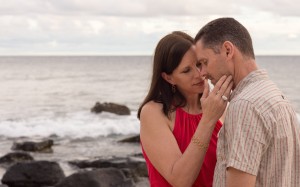 In this particular photo shoot Valerie and Bruce are celebrating their 30th wedding anniversary. My favorite part of any session like this when I tell the couple that this is about them and their interaction with each other and not so much about them looking at me and my camera. I encourage them to face each other and savor the moment. Sometimes it all happens very naturally and I hate to even interrupt them for further direction. This is true in this session with this couple from Idaho. Thirty years and 5 kids and they still have that spark. They met at church. She saw him from across the room and knew he was the one. And the rest is history. Here are some memories from the south side.